---
Nissy
A Rubik's cube solver and FMC assistant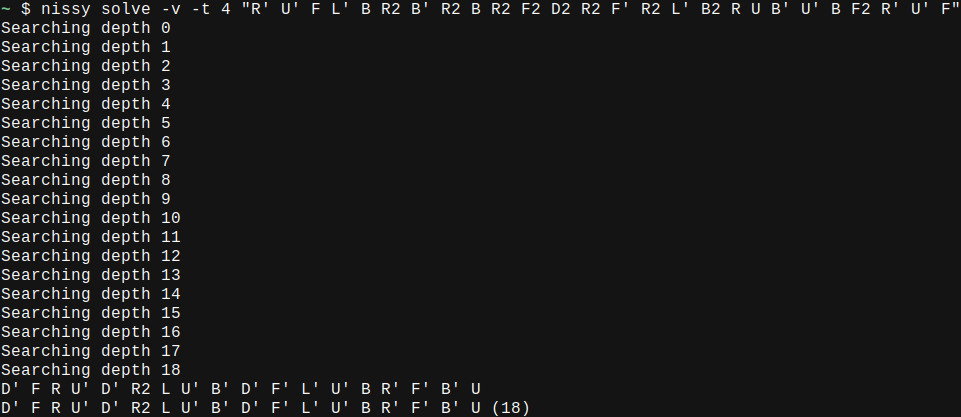 Nissy is a command-line Rubik's cube solver. It can find optimal solutions for random positions using techniques from Herbert Kociemba's Cube Explorer and Tomas Rokicki's nxopt. With 4 cores at 2.5GHz and using about 3Gb of RAM, Nissy can find an optimal solution in about a minute on average.
Nissy aims at being a complete tool for FMC (Fewest Moves Challenge) practice. It can solve different steps of Thistlethwaite's algorithm (also know as DR/HTR) and cans use NISS (Normal-Inverse Scramble Switch).
You should use Nissy if:
You want to analyze your DR solutions or check for multiple optimal (or sub-optimal) solutions for EO/DR/HTR or similar steps.
You just want a Rubik's cube solver and you like command line interfaces.
You want an alternative to Cube Explorer.
To get started, head to the download page.
You can also see its source code by cloning the git repository git.tronto.net/nissy
---